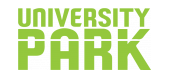 Your Review
Submit a Review

Resident Reviews
|Recommended: YesThe property is amazing — Comfy
|Recommended: YesCouldn't ask for better — I love staying at university park. The staff is the best Always nice and willing to give good feedback. So far I been enjoying my stay at University Park and I couldn't be more happy.
|Recommended: YesDecent First Apartment Experience — The overall experience, proximity to ECU main campus, and pricing for University Park contributed to a positive living arrangement during my senior year of college. The only caveat to this arrangement is the parking availability. Spaces are compact and there are no limitations to overnight visitors, which can be troublesome for residents that actually live there.
|Recommended: YesGreat housing for students and dog parents — Living at University Park as a student is easy given that the property is on the Greenway and within walking distance to ECU. It is also not a far drive to downtown or other areas of Greenville, including restaurants and shopping. The utility package makes paying for extras easy, and the place it pet friendly, which is great for people with larger dogs that usually do not fit size restrictions at other properties in the area.
|Recommended: YesAbsolutely love living here — Do it Totally worth every penny Great amenities. Staff is so wonderful and helpful
|Recommended: Yes
Super Great — Moved here after my first apartment was a disaster and they have been so friendly and and helpful with any needs I may have.
Thank you so much for the kind review Hayley! We are so happy to hear that our staff has been so kind and helpful! We were glad to help in any way possible after your move to University Park and we hope you enjoy the rest of your stay here!
|Recommended: Yes
Welcoming pace to live — This place is my first apartment complex where I've lived as an adult and I absolutely love it. The staff is amazing and work hard everyday to help in whatever way that they can. I honestly can't think of a place where I would rather be. Its location is perfect and is close to anything we could need as students and as adults.
Thank you for the kind review Alisha! Our staff strives to maintain personal relationships with our tenants to ensure they feel at home. We're glad you've enjoyed your stay with us and are happy to hear that our staff has been so helpful! :)
|Recommended: YesThis property is great — Living at University Park has been a great experience and has been my favorite place I have lived at since I have been a student at ECU. The staff is amazing and James, the property manager has been the most understanding and easy to reach person. I have loved living here and plan on staying here as long as I am living in Greenville.
|Recommended: YesA Good Place to Live — University Park has satisfied everything I was looking for in an apartment complex. The prices are reasonable for a two-bedroom apartment, the staff are all very friendly, and I haven't had any problems living here.
|Recommended: YesGreat Location and Staff — Proximity to ECU is fantastic. Can be at campus in about an 8 minute walk. Staff at the front office are always courteous and helpful whenever I contact them.
|Recommended: YesClose to Campus, Helpful and Friendly Staff — When I was looking at other apartment complexes, none of them had the same helpful and personal staff as U Park. I love being able to walk to campus, use the Greenway, meet friendly dogs and neighbors at the dog park, and have all my questions or concerns addressed immediately in the office.
|Recommended: YesGreat Location — If you are a student at ECU I would recommend University Park Apartments because for its location it is cheapest out of other apartment close to campus. Also the staff are very helpful with questions you may have and maintenance always comes in a reasonable time and fixes the problem right away.
|Recommended: YesGreat staff and home feel — I love how nice the staff is and the units feel like houses instead of apartments. Not trying to be modern. Love having access to the greenway.